The work of Access Community Health Centers is made possible through the generous support of our community. Access is a nonprofit, 501(c)(3) charitable health care organization. Donors share our vision of affordable health care as a fundamental right of every individual, with an emphasis on prevention through education. From in-kind contributions of goods and services from local healthcare and community organizations, to monetary gifts from businesses, foundations and individuals, Access is able to reduce costs while offering outstanding, affordable health care for the people who need it most.
Donor Profile: Dr. Chad Campanelli, DDS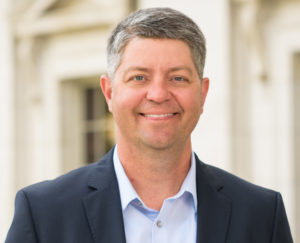 Access is fortunate to receive support from our community in many important ways. For Dr. Chad Campanelli, DDS, providing specialized dental care to people in need is the perfect way to give back. Campanelli is an endodontist at Capital Endodontics in Madison, and for the past 10 years has provided pro bono endodontic care on a regular basis for Access and its patients.
Campanelli performs approximately 24 root canal treatments each year for Access patients – 240 and counting  – through regular monthly appointments. The cases that Access sends to Campanelli tend to be more complicated and harder to manage, often involving children or teenagers. The key to providing care in these cases is just keeping the patient at ease, he says.
Campanelli is thankful that his work can help people in need and make a real difference in their lives.  "Most people wouldn't associate 'hugs' with 'root canals,'" says Campanelli. "But, more often than you'd think, I'll have a patient who wants to give me a hug after treatment… and it's always on a Tuesday afternoon. Thank you to Access for the hugs."