Donor Profile: GHC of South Central Wisconsin


Group Health Cooperative of South Central Wisconsin (GHC) is a long-time supporter of Access Community Health Centers and our patients. GHC is a non-profit, member-owned health plan providing high-quality health care services, including primary care and specialty care to nearly 80,000 members living in and around Dane County
GHC's support over the years has enabled Access to provide services and care to many individuals and families in need throughout our community.
"Access provides superb care to communities often neglected and facing significant barriers to healthcare services," said Ginger Francis, GHC Director of Community Care and Health Equity. "They serve our community's most vulnerable populations who often experience significant barriers to care."
Francis notes that Access has a unique ability to deliver quality care regardless of a patient's ability to pay and to prioritize care for those most in need, which is important due to the challenges that many people in our community face – like poverty and limited access to safe housing and job opportunities.
"The support we receive from GHC provides our patients with more opportunities for good health," said Ken Loving, M.D., Access Chief Executive Officer. "Their commitment to our mission and to our patients help make our community a healthier one. Additionally, we are proud to partner with GHC in issues involving the future of health care in our community."
To that end, GHC and Access have been partners in working to correct health inequities that exist in our community, including both being members of the Dane County Health Council. The Council, which is a self-organized group of healthcare providers, government entities, and non-profit organizations, works to help eliminate gaps and barriers to optimal health and reduce disparities in health outcomes.
"It is imperative for community stakeholders to work together in pursuing collaborative approaches that address health inequities and improve the health of all populations in Dane County," says Francis. "GHC and Access have been proud member organizations of the Health Council since its inception.
"To provide quality health care to all people, healthcare systems need to first use a health equity lens to understand where disparities exist, and then be prepared to make fundamental changes to a system that contributes to producing inequitable results. One of the most vital components of health equity work is actively and authentically engaging with communities most impacted by those systems of inequity and centralizing their voices and lived experiences in the change process."
And that is something, according to Francis, where Access excels.
"Access is well connected in the community and has established a reputation that is grounded in trust and reliability," says Francis. "They deliver comprehensive care that addresses the full lived experiences of their patients. With their comprehensive approach to healthcare services, Access brings to life the 'patient centered medical home' experience."
Thank you to Group Health Cooperative of South Central Wisconsin (GHC) for their continued support of Access and our patients.
---
Oral Surgery at Access
Each year, the need for dental services in the community continues to grow. Last year, 16,000 patients were able to receive services at Access' four area dental clinics, services that have helped transform their overall health.
However, for those of our patients who have more complex dental needs, the ability to receive specialized services from an oral surgeon wasn't always an option. Due to lack of insurance and availability of oral surgeons accessible to them, many of our patients didn't have access to this critical service.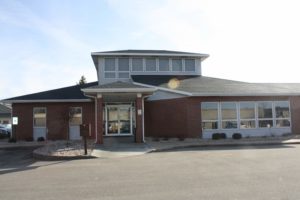 This was a barrier to care that Access wanted and needed to address. And, because of the strong community support that Access receives, we have an ability to plan new initiatives that allow us to grow and be more effective for the patients who receive our services.
And so, Access will be opening an Oral Surgery Clinic in the spring. The clinic, which will be located at our Sun Prairie Dental Clinic, is scheduled to open and begin serving patients in April.
The clinic will serve our dental patients who are in need of oral surgery care and will fill an essential need in our dental practice by supporting our general dentists and caring for those patients who have more complex dental needs.
---
The Access Community Advisory Council  
Access is committed to staying connected to our community needs, concerns and views in an effort to help strengthen the impact we have on our community.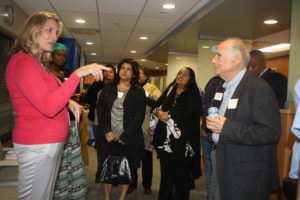 Our work is made complete by support from our community. Access is fortunate to receive support from the community in a variety of ways. This support is provided by individuals, through foundations and from businesses. In fact, over the past year, 323 individuals, foundations and businesses have supported us through direct donations or through in-kind support.
Simply put, we wouldn't be able to serve as many individuals and families without continued, strong support from the community. By developing partnerships between individuals and organizations that share our common goal of improving the health of people and the communities in which we live, we have the ability to do so much more for our patients.
It is because of this continued support and partnerships that Access launched a new Community Advisory Council last year. The Council is made of members of the community who support the work of Access through their expertise and resources and have shown a real commitment to our mission.
Access will call on members throughout the year for advice and support. This will include overall organizational guidance, soliciting different partnerships to pursue or community events we should attend, and learning about issues that are being heard and seen throughout the community.
The Council met for the first time on October 4, 2018. While the time commitment for Council members is relatively modest, the impact of members' support will help Access grow our work throughout the community.
"We have been supporters of Access for over 20 years," said Jeanan Yasiri Moe, who, along with her husband Doug Moe, are members of the Access Community Advisory Council. "Being a part of this Council allows us to do more and to contribute to the work that Access does in a different way. It allows us to give back to an organization that does so much for people in our community."
With continued support from members of our Board of Directors, Patient Advisory Council and now the Community Advisory Council, Access continues to work to stay connected to our community needs, concerns and views to help strengthen the impact we have on our community.