Hire Howard' visits Dodgeville Dental
On February 5, State Senator Howard Marklein (R-Spring Green.) visited Access' Dodgeville Dental Clinic to learn more about the clinic, the work we do and the patients we serve.
Dubbed "Hire Howard for the Day," Marklein job shadows at various businesses and organizations in his district to deepen his understanding of his constituents' challenges, obstacles and opportunities.
After receiving an invite from Trina McCormick, dental clinic manager at the Dodgeville clinic, Marklein showed up on February 5 ready to learn. He spent nearly three hours shadowing the dentists and staff in the clinic that morning, and was given the opportunity to observe and assist in a variety of tasks throughout the clinic.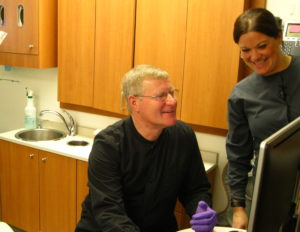 "The goal for our 'Hire Howard' visit was to provide transparency around what we do, the people we serve and the exceptional value we bring to the community," says McCormick. "It was our privilege to host the Senator and provide concrete answers to his questions."
In his write-up about his latest "Hire Howard" experience, Marklein praised the Dodgeville Dental clinic staff for their dedication and noted… "I was impressed by the way that (staff) continually talked to the patients and explained exactly what they were doing. I could tell that all of the staff are passionate about providing excellent care and educating people about the benefits of good oral health."
As Senator Marklein now knows, it's all in a day's work at Dodgeville Dental.
---
Donor profile: Dr. Chad Campanelli, DDS
At Access, we are fortunate to receive support from our community in many important ways. For Dr. Chad Campanelli, DDS, providing specialized dental care to individuals in need was the perfect way to give back to the community.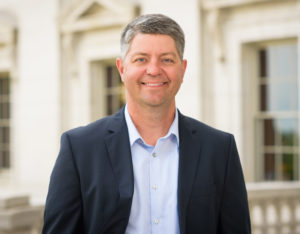 Campanelli is an endodontist at Capital Endodontics in Madison, and for the past 10 years has provided pro bono endodontic care on a regular basis for Access and its patients.
"Early on, I would go to the William T. Evjue Clinic after work on a Tuesday each month. After a year or two, I decided that it would probably be better for patients if I were able to treat them at my office where I have anything I could need for any possible treatment situation," says Campanelli. "Now my staff blocks off one Tuesday afternoon a month, and Access works with my staff to fill those appointments based on the referrals of the dentists at Access."
Each year, Campanelli performs approximately 24 root canal therapy treatments for our patients through these regular monthly appointments. All told, it is estimated Campanelli has provided upwards of 240 pro bono root canal therapy treatments for Access patients over the past 10 years.
The cases that Access sends to Campanelli tend to be more complicated, as well as harder to manage (often children or teenagers). He says the key to providing care in these cases is just keeping the patient at ease, and gives full credit to both the patients and to Access dentists for helping with that process.
"Honestly, I think the patients I see from Access really understand and appreciate what is going on; that they are getting a service provided that many would not have access to. That is a direct reflection of the people who interact with patients at Access prior to the referral."
Campanelli is thankful that his work can help people in need and make a real difference in their lives. It's also work that comes with some interesting benefits for himself as well.
"Most people wouldn't associate 'hugs' with 'root canals,'" says Campanelli. "But, more often than you'd think, I'll have a patient who wants to give me a hug after treatment… and it's always on a Tuesday afternoon. Thank you to Access for the hugs."
---
Patient Profile: Amy Cifre
For more than 30 years, Amy Cifre struggled with addiction issues and the life struggles that all too often go hand-in-hand with them. Stuck in a continual cycle of sobriety and relapses, she struggled to keep a job, a place to live and her family together. She desperately wanted to turn her life around, but didn't know how.
For Amy, taking that first step toward a better life began with the care and support she received at Access.
"I have struggled with alcohol my entire life. Access never stopped trying to help me get clean and sober. No matter how often it happened. I never felt any judgement or feel any shame when I had to come back after relapsing. They always referred me to whatever service they thought I needed. They just never gave up on me."
Amy feels fortunate that she had the ability to utilize many of Access' services during her times of need. Because, according to Amy, it was not only the outstanding care that she received at Access, but the additional support services that together really helped her change her life.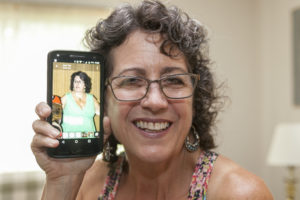 "I received dental, medical and behavioral care at Access, but I also received support from the community resource specialist workers who helped when my BadgerCare ended," notes Amy. "I wouldn't have insurance today had they not held my hand through that big fear block."
Amy admits that fear has been a big obstacle in her journey to maintain her sobriety, but it's something she has learned to overcome.
"I still have a lot of fear and have to walk through fear. A lot about sobriety is learning how to do things anyway. But learning gets easier every day," says Amy. "My providers always made sure I knew they were advocating for me and teaching me how to self-advocate. They did a really good job. Now I'm an absolute master at advocating for myself."
The support and care Amy received at Access has had a direct impact on her future. Not only has she now been clean and sober for over three and a half years (and lost 80 pounds as a result), but, inspired by other women who had gone back to school in their late 40s, she decided she wanted to pursue a new professional life as well.
So, Amy decided to go back to school herself. And, in August of 2015 she enrolled at Madison College and hasn't looked back since.
"I started out having to take a math course; then chemistry and microbiology. My last science course was at West High School in 1982!" says Amy. "And now I have a 4.0 GPA and work in the student achievement center. I even became a supplemental instructional lead in anatomy and physiology. Where did that come from? To be able to help other people succeed in classes? Those are gifts that I never expected."
Last fall, Amy started a two-year respiratory therapy program and plans to graduate in May of 2019 at 50 years of age. She looks forward to having a good, secure job for the rest of her life.
"My life has only gotten better and better with every day. I have so many gifts today," says Amy. "It's been an amazing journey. I wouldn't have been able to do any of it without Access."
---
Meet our new Chief Clinical Services Officer, Dan Martin
We are proud to introduce Dan Martin as Access' Chief Clinical Services Officer (CCSO). As CCSO, Dan will help oversee clinic operations, manage the integration of our services, work to standardize the patient experience at all clinics and facilitate process improvements.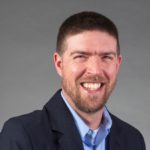 Dan has been our Director of Quality for eight years and has distinguished himself through his deep commitment to our mission, his work improving how we provide care and how we measure our progress and his abilities to problem solve, build trust and communicate effectively.
At Access, our goal is to place the patient at the center of our work and to provide an experience that is high quality, affordable and efficient. We continue to look for ways to best serve the needs of our patients and lead our organization into the future.