As we near the end of the year, I've noticed some numbers and statistics regarding our work at Access that really jump off the page. In the margin of this page, you will see evidence of our growth and learn more about the people we serve.
These numbers and statistics help tell the story of the barriers many of our patients face and how, with your help, we provide them with excellent health care services.
• 28,000 patients at our five clinics. The number of patients Access serves has grown steadily since 2002. In the past, your support has allowed us to build the Joyce & Marshall Erdman Clinic clinic and renovate our other sites to increase capacity. One of our current initiatives is to add capacity in other ways: through new programs like group medical visits and expanded substance use disorder treatment; finding ways to fill cancelled appointments; and adding more providers and nurses to our staff. This will go a long way in creating more opportunities for people to receive the care they need.
• 60% of our patients identify as people of color. Many of these patients have not had the opportunity to take advantage of all the resources our community offers. They have been left out, maybe not deliberately, but left out just the same, and our work is to help them bridge the gap to better opportunity. We have an ability to do that through the care we provide and the resources we connect them to in the community.
• $6,500,000. This is the value in discounted services that Access patients receive through the sliding fee discount offered at our clinics. This discount is eligible to all Access patients, with the level of discount based on the combined household income and family size. In short, the discount helps make medical and dental care affordable, no matter a person's income status. This benefit is especially important as over 19,000 of our patients live in poverty. Oftentimes, it's the real-life issues outside the clinic that prevent patients from living a healthier life. If a person is unemployed or doesn't have money for their medications, staying healthy is a challenge. At Access, medical, dental and behavioral health care, as well as medications are affordable, no matter a person's income status.
• 20% of medical patients use behavioral health services. As part of a patient's medical visit, they have an opportunity to immediately access a behavioral health specialist. This is especially critical if a patient is encountering homelessness, facing addiction or living in an unsafe situation. We are expanding our work to address the opioid use epidemic through medication assisted treatment in conjunction with counseling support from our behavioral health team.
• 3,600 schoolchildren served by Celebrate Smiles. Many children in our community do not have access to regular dental care. Our Celebrate Smiles program enables these children to receive education, preventive care and treatment right in their school. This year, we created a second Celebrate Smiles team that expanded our reach to 46 schools in Madison and Sun Prairie.
• 19,000 dental patients. Our dental practice continues to grow. It's a sign of the critical need in the community for essential dental services. We've increased our capacity for care over the past year, standardized our appointment schedule and hired four new dentists (which gives us a total of 19 dentists in our practice). We also created an Oral Surgery practice that will support our general dentists and care for patients with more complex dental needs.
• 40% of our patients are under the age of 18. We have an ability to help prepare 11,000 children to achieve in the classroom, so they can succeed in school and eventually in the workplace. Missing school due to sickness or dental pain can be a barrier to success for many children, especially those who come from low income homes. We work with the schools and the community to create opportunities for care that truly work for the families and children we serve. Additionally, Access offers care and support for expecting mothers before their baby arrives. Along with doctor or midwife visits, our prenatal program offers classes as well as behavioral health and dental services as part of a mother's regular pregnancy care.
All these numbers help tell the story of Access and our patients. Some are encouraging while others demonstrate the ongoing need for care in our community. In the coming year, our opportunity is to do more – to provide expanded care for the patients we currently see and grow to address more of the unmet need in our community.
We will do more and reach more people because of your enthusiastic support. Thank you, and I hope you will support Access in the coming year.
Sincerely,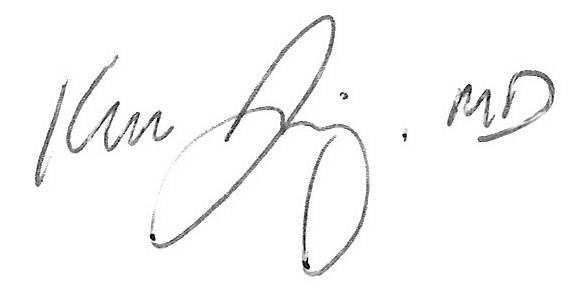 Ken Loving, MD
Chief Executive Officer