Celebrate Smiles is growing
The 2018-2019 school year is upon us. And, while many children are still getting comfortable with their school routine – our Celebrate Smile team is ready to go.
In fact, the 2018-2019 school year represents a momentous achievement for our Celebrate Smiles mobile dental program. This school year, for the first time, our Celebrate Smiles team will visit all 32 of the elementary schools in the Madison Metropolitan School District. Additionally, Celebrate Smiles will also visit five Madison school district middle schools, along with four elementary schools in the Sun Prairie School District. All told, the team will be able to provide care to children in 41 different schools in the coming year.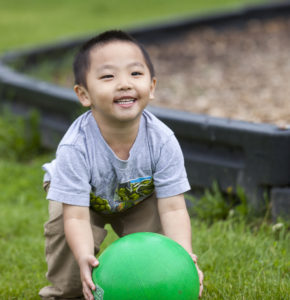 "This achievement is great example of how trust grows when we work with the schools and the community to create a model of care that truly works for the families we serve," says Ken Loving, M.D., Access' Chief Executive Officer. "Instead of parents needing to take time off work, and children missing school for a dental appointment, we are providing full service dental care to thousands of children, right there in the schools."
It's a sentiment echoed by Madison Metropolitan School District Superintendent Jennifer Cheatham.
"Lack of access to health care is a barrier that Access Community Health Centers has taken on with unwavering determination," said Cheatham. "Through Celebrate Smiles, Access Community Health Centers is increasing the likelihood that students are healthy and ready to learn, which is truly an amazing thing."
During the last school year, nearly 3,000 schoolchildren were served by Celebrate Smiles and received much-needed preventive and restorative dental care without ever having to leave their school. Our Celebrate Smiles team of licensed dental staff provide dental sealants and fluoride varnish, as well as dental cleanings and restorative treatment, to children in need using mobile dental equipment. Children who receive care from Celebrate Smiles can then become Access dental patients and receive ongoing care at an Access dental clinic.
It's a service that is increasingly needed by those in need throughout the community. Dental problems continue to be a leading cause of school absenteeism among children, and the issues disproportionately affect the students in the Madison school district who come from low income families.
"A child missing school, or suffering tooth pain during class are barriers to success for that child," says Loving. "We help them be prepared to achieve in the classroom so they succeed in school and eventually in the workplace.  We want them to make their families stronger, and our community more equitable. It starts with gaining the trust of those families who need us, so they have confidence that our clinics and our schools are committed to meeting their needs."
---
Patient profile: Stephen Ladd
Stephen Ladd has been living with chronic pain for over 25 years. It's a condition that affects every part of his life, from the daily tasks he can perform to the type of job he can have.
As with many cases of chronic pain, there can be a long, extended process of various tests to find out what is causing the pain. And, for a person that lacks the resources to have these tests done, that extended process can go on much longer ever expected.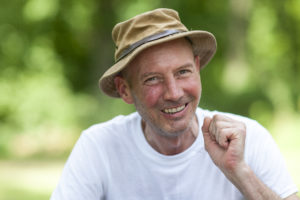 Stephen moved to the Dodgeville area from Canada over 20 years ago, and has been self-employed in various ventures since returning to the United States. He currently sells antiques in a small shop in Mineral Point.
"I've been self-employed since I've moved back down here," says Stephen. "It's something I have to do because it allows me the ability to work around the physical challenges I encounter on a daily basis."
Self-employment, however, offers other challenges for Stephen. A reliable income and adequate health insurance are chief among them. And so, for most of the time since he returned to the United States, Stephen has gone without medical and dental care.
That changed when he made a connection with Access to find relief from his chronic pain.
"I went to an Access medical clinic in Madison, where they arranged an MRI. And, to my surprise, it didn't show spinal arthritis, which ruled out my initial diagnosis (from Canada)."
Stephen was obviously happy to hear this revelation, but the pain and the mystery behind it remain. He is currently being treated for fibromyalgia, in hopes that the treatment will help alleviate some of his pain.
His connection to Access proved immensely important some time later when a life-threatening dental issue developed a little later. In fact, Stephen developed an infection involving a wisdom tooth, where the tooth rapidly became severely infected and began to spread, resulting in a case of meningitis.
"The infection was so severe that they couldn't open my mouth," says Stephen. "The Access dental team referred me to an oral surgeon in Dubuque, where I was on IV antibiotics for three days to deal with condition."
Stephen survived his dental crisis and is currently receiving both dental and medical care at Access. He feels fortunate for the care he was given and wishes more people in his situation had access to the type of care he was able to receive.
"I commend Access for the work that they do," says Stephen. "Their referral initially was critical. I was in a potentially life-threating situation. I was able to receive the care I needed because their services are available to people like me."
---
Thank you for your support 
Thank you to the 700 people who joined us for Access Community Health Centers' annual Celebration of Service dinner in April at the Monona Terrace Community and Convention Center.
This event, held each spring since 1999, brings together a broad and diverse community of supporters to celebrate their commitment to the people Access serves each day. This year's dinner raised over $140,000, all of which will go directly to patient care for the more than 28,000 people who call Access their health care home.
Access is fortunate to receive a wide range of support from many organizations and individuals. A special thank you to this year's Benefactor sponsor UW Health & Quartz, and Leader sponsors BMO Harris Bank, Epic, Group Health Cooperative of South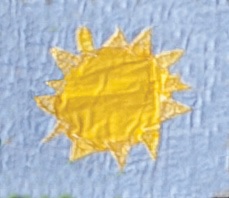 Central Wisconsin, SSMHealth and UnityPoint Health-Meriter. This support ensures people in our community have access to affordable, quality medical, dental and behavioral health services, as well as pharmacy services and community resources.
Mark your calendars for next year's Celebration of Service event, scheduled for April 4. And please continue to support Access by staying informed through our website and social media channels ‒ Facebook, Twitter and Instagram ‒ and becoming an advocate for Access by talking about our work in the community.
Thank you!