Protecting the rights of our patients
Ken Loving, MD, CEO
As many of you already know, recent increased activities of the U. S. Immigration Customs Enforcement (ICE) officers in Madison have been a focus of concern for many of our patients and their families. As our community responds to recent events involving our immigrant communities, I would like to give you an update of our efforts here at Access.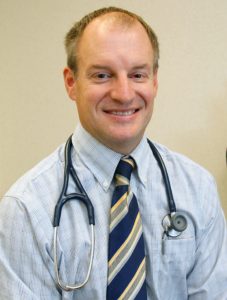 Access, like all healthcare organizations, are considered "sensitive locations" and therefore are not targets of ICE investigations. However, the increased ICE activities have made some of our patients wary of leaving their homes. In fact, a member of our behavioral health team has met with several Access families who have been directly impacted by the increased activity.
Additionally, many of our patients are concerned about prospective changes in "public charge"
policies. Under current policy, the federal government can deny an individual entry into the United States or adjust their permanent resident status if he or she is determined to likely become dependent on public funds (becoming a "public charge").
Under the proposed rule change, officials would consider the use of Medicaid (BadgerCare), the Supplemental Nutrition Assistance Program, the Medicare Part D Low-Income Subsidy Program, and several housing programs, in determining if someone is likely to become a public charge.
The proposed changes, which are not yet approved but are currently in a public comment period, could lead to fewer patients participating in Medicaid and other programs.
To address these concerns, Access is doing all we can to ensure our patients have an opportunity to receive the care they need. Some of the ways we are responding to this group of patients include:
Continuing to offer concerned patients with behavioral health support if needed.
Actively reaching out to families to schedule appointments and provide support.
Informing patients that medications can be either delivered or mailed directly to them, through UW Health.
Offering our sliding discount to any patients who may lose their health insurance coverage or have changes in household income.
Encouraging patients to sign up for BadgerCare or other assistance programs.
Sharing with patients a variety of resources which can help them make informed choices.
You can also help. If you would like to leave a comment regarding the proposed "public charge" rule changes, we encourage you to do so. You can leave a comment regarding this issue on the Federal Register at federalregister.gov. Simply search for the "Inadmissibility on Public Charge Grounds" document page. You can leave a comment on this page at any time before December 10.
Thank you for supporting Access and the people in our community who need our help.
---
How I chose to support Access
by Laura Berger
You Did What?
This was a common response when I shared with a few friends that I plan to bequeath my sweet little house to Access Community Health Centers.
To start, I'm now single, in my mid 60's, with no children. As I age, the reality of my temporary existence on this planet becomes more real. So, it was time to look again at my estate planning. I've been in my house for 30 years so far, and it seems quite possible that I may die before the house is sold. And then, what should become of this asset?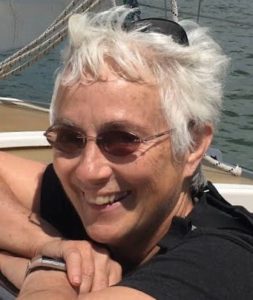 Access Community Health Centers came immediately to mind. The most important reason is my love for this organization. My involvement with Access started as a volunteer patient advocate when I was a nursing student in 1977. It was not Access Community Health Centers then. It was the Near East Side Community Health Center and operated completely with volunteers out of a little red house on Williamson Street. We were motivated by the passions of the patients' rights movement and a desire to push back on health care as a profit-driven business.
After graduation, I became the volunteer coordinator of the health center's weekly Women's
Clinic for eight wonderful years. Volunteer physicians who were often family practice residents, volunteer lab technicians, receptionists and patient advocates provided the care.
I then moved on to work as a public health nurse for the next 24 years and my connection to Access shifted and yet remained essential to my work. In those years, Access expanded and became a Federally Qualifi ed Health Center (FQHC) with professional staff. While the collective model dissolved, the commitment to those without insurance or with other barriers to getting care continued and grew. As a public health nurse working with pregnant women or people dealing with tuberculosis (yes, it still exists), I often relied on Access staff, especially the nurses. The Access nurses are like colleagues and serve as an extension of public health. They get it, they care and they work within an organization that provides a structure to make their work effective.
Now, I'm happily retired and I continue to see Access work grow into expanded dental care, pharmacy services and new and remodeled clinics. Back to my house. I called Access and was directed to Paul Harrison in their development department.
I asked if they might be able to accept and deal with such a clunky asset. The answer was, yes, and it was graciously and gratefully accepted. We met, talked and I set about revising the house deed to a beneficiary deed naming Access Community Health Centers as the beneficiary.
It feels great … and painless by the way. Not only do I love feeling a part of the Access family, but I can feel my mother smiling down on me from heaven. She, Janet Berger, showed her support for the mission of what was then Madison Community Health Center with generous donations. And so, I joyfully make this gift in her honor.
Ways to give
There are many options to support the work we do. In addition to annual or monthly gifts, there other ways in which you can support our work today and into the future.
By making Access part of your estate plan, you can provide good health and wellness for future generations of people from throughout our community. Bequests can be a specific dollar amount, a percentage of your estate, or what remains after other bequests.
Additionally, Access has established an endowment fund that will help support our work for years to come. There are many different ways in which you can support the endowment fund, which will be used to ensure Access can grow to meet the needs of the community in the future.
If you'd like to discuss the ways in which you can support Access, please contact Paul Harrison, Development and Communications Director, at (608) 443-5544, or paul.harrison@accesshealthwi.org.
---
Great Pumpkin Give Away
Oak Bank hosted its 18th Annual Great Pumpkin Give Away on Saturday, October 13 at their location on McKee Road in Fitchburg. Each year a worthy organization is chosen to receive donations, and this year all cash donations were donated to Access.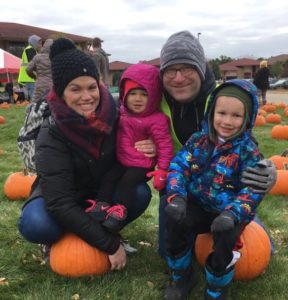 Despite cool temperatures, there was a large turnout of individuals and families who were able to take part in fun activities, including horse and carriage rides, a bounce house, a visit from Bucky Badger, and, of course, the ability to pick out the perfect pumpkin.
A total of $2,300 was raised by this community event, and a check for that amount was presented to Access later in October.
"What a fun and unique way to support our work and the people who rely on our services throughout the community," said Dr. Ken Loving, Access Chief Executive Officer. "We are so thankful to Oak Bank for their generosity and for choosing Access to receive the donations from this year's Great Pumpkin Give Away."