Celebrating Nicole's smile
Nicole Zanoni had a special place in her heart for children, especially those who face challenges to receiving our most basic needs, such as food, clothing and health care.
Even as a young adult, she saw the disadvantages that occur in our society and did all she could to help those in need. Tragically, Nicole passed away in a car acci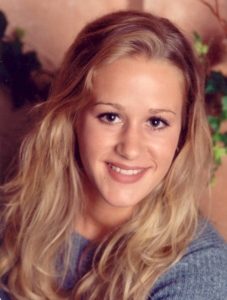 dent at the age of 21 in 2002, but her legacy lives on in an endowment fund that helps support Access' Celebrate Smiles.
Nicole is the daughter of Larry Zanoni, former executive director of Group Health Cooperative of South Central Wisconsin (GHC), and Paula Moore. For Zanoni's 35th anniversary at GHC in 2011, the Board of Directors started the endowment fund in Nicole's honor through the Foundation for Madison's Public Schools.
"Nikki had such a kind heart. Her heart was all about helping others, and especially kids," said Larry Zanoni. "So, with that in mind, we thought for Nikki's fund we had to do something for kids."
Named the "Nicole Zanoni – Health Fund for Celebrate Smiles," the fund has already provided educational resources for the program. This year's donation will help purchase additional dental equipment that will enable the program to treat more children.
"Caring for others and especially children, was important to her," said Camille Zanoni, Nicole's older sister. "It obviously was a value instilled by our parents."
Larry already had experience in helping children in need. When GHC opened its Hatchery Hill Clinic in Fitchburg in 2005, he helped create an "Adopt A School" program between the clinic and the local school, in which the clinic would provide free basic health care for children without insurance. It's a program that served as a model for the Primary Access for Kids (PAK) program throughout the Madison school system.
"It just started from an idea. But, it was really just the right thing to do," said Larry Zanoni. "So, when we were deciding on Nikki's fund, I got to thinking maybe the schools would be a great place to start. We quickly learned about the great need for dental care among students, which led us to the Celebrate Smiles program through Access.
"I think Nikki had a hand in helping us find the way."
During the last year in Sun Prairie and Madison, Celebrate Smiles saw more than 2,600 students at 27 schools. The continued support Celebrate Smiles receives from the endowment fund will enable more and more children to receive the dental care they desperately need. And that, according to the Zanonis, is what Nicole's Fund is all about.
"It's such a beautiful legacy that represents not only Nicole's ethic of always wanting to give back, but her values for caring for children and trying to make her world a better place in the short time that she lived it," said Camille Zanoni. "To me it's a very beautiful and fulfilling thing for our family, and I know Nicole would be smiling."
And what better way to honor her legacy than to ensure Nicole's smile lives on through the smiles of countless schoolchildren for years to come.
---
Diabetes program helps provide support to those in need
Throughout the country, diabetes continues to be a chronic disease that affects more and more individuals and families. At Access, roughly one out of every 10 patients suffers from diabetes, making it one of the most prevalent chronic illnesses among the adults we see.
In the past year, Access applied and received funding through the Goldstein Family Foundation and Alter Trading Corporation to implement enhanced services for patients with uncontrolled diabetes.
One of the programs offered as a result is the Healthy Living with Diabetes workshop. Developed at Stanford University, this community-based program is highly interactive, with much of the learning coming from sharing and helping others in the workshop with similar challenges.
The workshop is facilitated by two trained leaders in a small group setting, and meets for 2-1/2 hours once a week for six weeks. Throughout the course, individuals are able to learn techniques to deal with the symptoms of diabetes, about appropriate exercise, the use of medication, healthy eating strategies and more.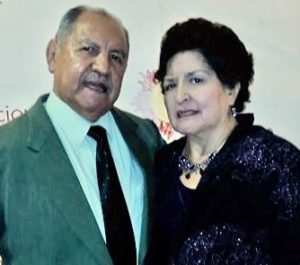 "This program is very valuable and offers a lot of information to help people learn to take control of their health and live life to the fullest," said Lidia Lazo, who along with her husband, Fritz, took part in the workshop late last year. "This program has not only helped us gain better control over the illness, but to overcome it."
In the past year, Access has hosted three Healthy Living with Diabetes workshops at our Joyce & Marshall Erdman Clinic in Madison – including one offered specifically for Spanish-speaking participants. The workshops are held as a partnership between Access, the Aging and Disability Resource Center of Dane County and the Wisconsin Institute for Healthy Aging. A total of 37 Access patients and members of the community have taken part in the three workshop series so far, with participants ranging in age from their 20s to their mid-70s.
The workshop sessions are not meant to replace existing treatments, but rather complement the treatments a participant receives. Abner Reyes, an Interpreter Services Coordinator for Access and trained facilitator for the Healthy Living with Diabetes workshop, believes this is a reason why the workshops are so successful.
"Coming to these sessions every week reassures the patient that their treatment plan is something they can keep building on," said Reyes. "The time the participants have to process the information really makes a difference, especially over the entire six weeks. They get to see how diabetes affects them in their daily life in many different ways. They simply become more comfortable in managing their diabetes."
Ultimately, the success of the workshops will be in participants having the knowledge and confidence to effectively manage their diabetes after the workshop concludes. According to participants, they're already experiencing positive results.
"I went to the doctor yesterday and had a good report – my blood sugar levels were good and I lost five pounds over the past month," said Lou Ballard, who attended the workshop earlier this year. "I still have work to do, but I feel great. The class lifts a weight so you don't have to be afraid of the tomorrows. Today, I feel like the sun came up just for me."
---
Meet Healthy Living with Diabetes workshop participant Lou Ballard
Lou Ballard, an Access patient with diabetes, completed the Healthy Living with Diabetes workshop last fall. She took time to discuss her experience and how it will help her moving forward.
What made you interested in participating in the workshop?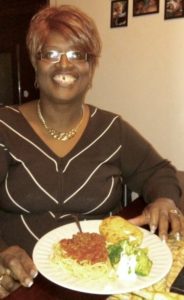 I've had diabetes for three years now. So, it's kind of new and it's not new. My main goal was to slow it down, because it can bring on high blood pressure, and other things like heart attack or stroke. I wanted to learn what I'm supposed to do to treat it and what I'm not supposed to do. So, I figured education and knowledge are the keys to success, and I want to be successful.
What did you learn by participating?
First, I learned what the disease is, and then about how to prevent complications. Because if you don't get diabetes under control, then it is going to control you. And I don't want it to take over my life.
But mainly it helped me take an active part in my treatment. It's not just that I should eat right and then I'll be okay. I have to read the nutrition labels, prepare good meals, take my medications and exercise. Before, I was a sedentary person, and everyday life was tiring. And exercise seemed like work. But now it's not. It's a part of me now.
What did you enjoy most about the workshop classes?
The instructors are just great. They don't just tell us this and that, they participate too. They encourage us to create an action plan, with goals that we can reasonably reach. They are very thorough. They have visual aids and meditation exercises, all kinds of different things to make it more personal.
Then, we're able to do a lot of brainstorming with other participants in class. I know that benefits everyone, but I feel that the class is tailored for me when it's my turn to talk. It just makes me feel empowered and intelligent.
Would you recommend the workshop to others?
Yes. Living with diabetes can be hard to do by yourself. The information the workshop provides is very helpful. It provides you with knowledge on how to help yourself in the future. And, that's why I'd recommend it because it lets you know what to do next. And that's very important, because we all live a busy life, but if you take that time to help yourself, the benefit for you is amazing.
There are so many sick people out there. If you just reach one more person, the class can change your life. And hopefully when other people see my results, and see that Lou changed like that, then they'll take the class as well. It's a win-win if you just take the time for yourself.