Nearly one third of kids in Wisconsin miss school because of dental pain
Oral health problems are quickly becoming a leading cause of absenteeism for school children in Wisconsin. In fact, a recent study by Delta Dental shows that 30 percent of 6- to 12-year-old children have missed school due to an oral health problem.
Tooth decay affects children more than any other chronic disease, causing pain and lost class time. But school-based dental programs that treat students at school have been proven to help.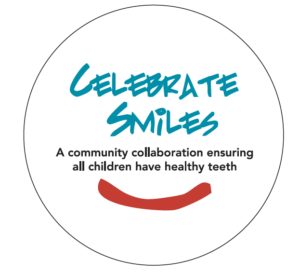 Students at 29 elementary schools in Madison and Sun Prairie this year can get dental care at their school through Access Community Health Centers' Celebrate Smiles program. This program, in its sixth year, brings high-quality dental services to schools to help keep kids healthy and ready to learn.
Celebrate Smiles targets a need in our community, bringing dental service to schools with the highest poverty rate. It is a partnership with schools, which provide support and space to get thousands of kids the dental treatment they need to be healthy and keep learning. The program sets up a dental clinic inside each school it visits with portable dental equipment, like that used in the U.S. military.
Most students who need care receive it right on site, with 71 percent of treatment plans completed at school in 2015-16. But if there is a continuing need, dental care does not stop once the program leaves a school. Children who participate in the program can become patients at an Access dental clinic.
"Celebrate Smiles provides better access to dental care for those who currently go without," said Access CEO Ken Loving, MD. "It strives to ensure that all children in our community are free from dental pain, and have a smile that builds positive self-esteem."
Celebrate Smiles helps by offering more than sealants and screening. The program offers more comprehensive treatment and prevention including fluoride varnish, and cleanings, fillings, pulpotomies and extractions, in addition to educating kids on how to take care of their teeth.
The result? Students with untreated dental decay in schools participating in Celebrate Smiles declined from 42 percent in 2013 to 38.7 percent in 2015.
"The greatest satisfaction is completing treatment on a child, and watching them develop an understanding of what it takes to maintain their oral health," says program dentist, Dr. Brian Schwarzbrott. "I love seeing them the next year when it is obvious that they are brushing well and have no additional cavities."
---
Patients improve their care through advisory group & survey
Making sure our patients are involved in the future direction of Access Community Health Centers is vital to our success as an organization. We want our patients' voices to be heard as we look to improve services and expand our impact going forward.
That's why we're excited to begin a Patient Advisory Council at Access. A Patient Advisory Council is exactly as you'd imagine it to be – a group of Access patients meeting to discuss various aspects regarding their healthcare and the services Access provide. Together, their input has real influence in improving the quality of care and services we provide and enhancing the overall patient and family experience at Access.
"We've been focused on adding different services and growing as an organization over the last 10 years," said Access CEO Ken Loving, MD. "Having a patient perspective is critical to help us grow and do more for the patients that we see. We do a lot of good work, but we know there is still room for improvement."
The Access Patient Advisory Council is composed of patients who have a variety of experiences at Access, and who have been recommended to this group by their Access provider. Members are given an opportunity to use their experience as a patient to provide feedback on various topics of importance to the organization.
The initial focus for this group has centered on various aspects of the patient experience. One topic taking center stage during these discussions was patient experience surveys.
Access recently installed electronic patient experience surveys on iPad kiosks in each of its clinics. The kiosks enable the survey to be completed quickly ‒ roughly three to four minutes on average ‒ but response rates are lower than we had hoped. Members were asked their opinion on ways to improve and expand upon this new format.
"One of the main advantages of this type of survey is the ability to manage it and customize it as we go," said Access Director of Quality, Dan Martin. "And the Patient Advisory Council provides us with valuable information on how to improve. It's a great opportunity to receive direct contact with our patients; because how do you know how we can improve without asking them?"
And that is really the greatest benefit of the Patient Advisory Council – being able to improve our programs and services through direct input from our patients.
"The more Access reaches out to patients the more they are going to get in return," said Margaret Rubio, a member of the Access Patient Advisory Council. "We all are thankful for the services that Access provides, and we all have an interest in making things better."
The Access Patient Advisory Council may be in its initial stages, but it is an idea and a program rooted in Access' mission to improve the health and the lives of the patients it serves. As we work to achieve our goals, our Patient Advisory Council will be an important part in helping move our organization forward.
---
Meet Patient Advisory Council member Margaret Rubio
As an Access patient for over 10 years, Margaret Rubio brings a wealth of experience to our new Patient Advisory Council. She has developed a keen understanding about the services and resources provided by Access over the years and welcomed the idea to use her unique perspective to help Access patients both now and in the future.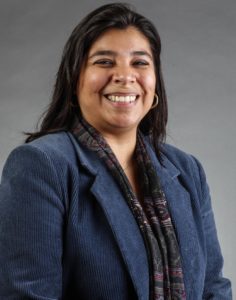 "It's encouraging to know Access is making an effort to listen to its patients to gain information and ideas to improve services," said Rubio. "It's important for all of us on the Council to speak up not only for ourselves but for all Access patients."
Margaret is happy that Access has chosen to offer this form of outreach to its patients and acknowledges that it is a great responsibility to represent patients as part of this new advisory group, but one she is happy to take on.
"I think some patients think if they don't have insurance or receive sliding scale discounts that no one will listen to them. What Access is doing through this group is saying they do care – and they will listen. It shows that we are all equals in working together to improve services for all patients.
"So, if we see things that need changing, or question things that what don't understand, it's important to bring them up so they can be properly addressed."
Margaret is very encouraged in how the Patient Advisory Council meetings have gone so far and is excited that this group of different people with many different life experiences is working together for a common goal. Additionally, she is impressed at how transparent the process is and appreciates receiving regular follow-up on their discussions.
"It's wonderful to know that leadership is listening to us and our questions are being heard, but it's also important to know things are being done as a result of our discussions."
Margaret hopes the Patient Advisory Council will have long-lasting effects on the organization and the patients who rely on services from Access. She is grateful for the care her and her son have received throughout the years and wants all patients to have similar experiences.
"People need a place to go and a way to be heard," said Rubio. "I'm fortunate that Access was there for me when I needed it the most. It is my hope to be involved in the years ahead to help Access improve upon its services – for current patients and for those who may need them in the future."